President Uhuru Kenyatta received what appeared like a hero's welcome in Kisumu yesterday when he toured the area and spoke to residents in Kisumu town.
The President received a rousing welcome from thousands of Kisumu residents who lined up the road from the Kisumu airport to the Kisumu State Lodge to greet him.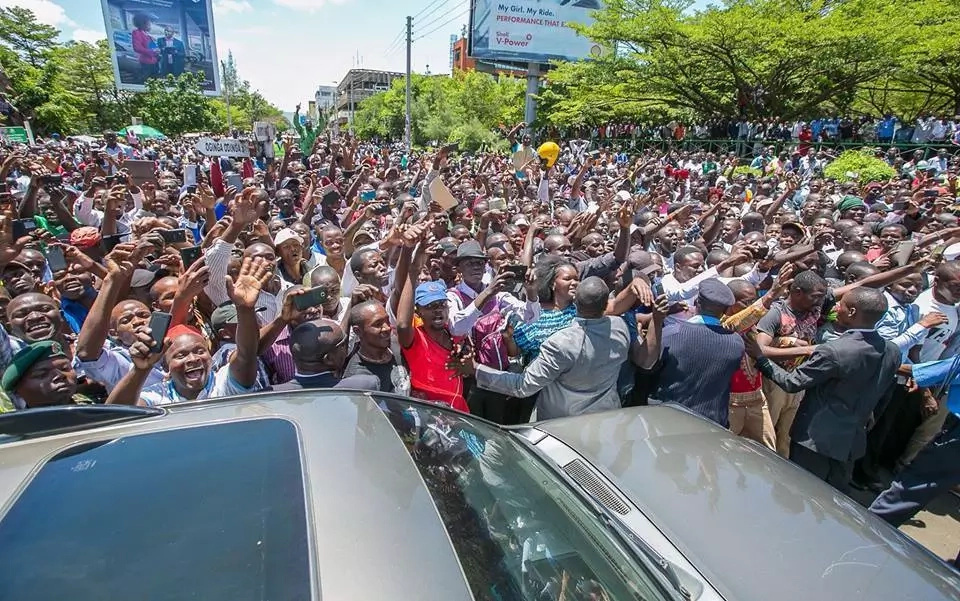 The president is in the county to host winners of the 58th edition of the national drama festivals at the Kisumu State Lodge. Uhuru who was welcomed with Kisumu County Governor Jack Ranguma addressed residents urging them to embrace unity and peace and shun leaders who thrive on divisive politics.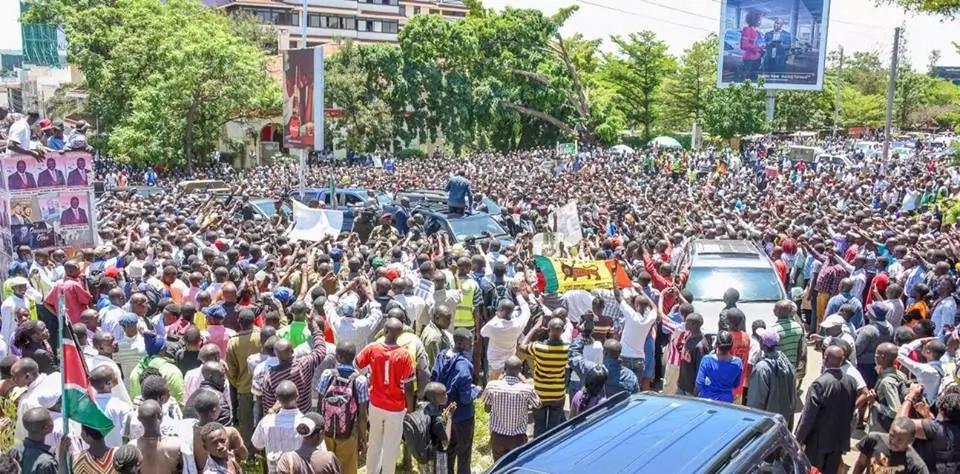 "It does not matter whether you are a Kamba, a Luo, Kikuyu or any other tribe, what is important is that we are all Kenyans," said Uhuru.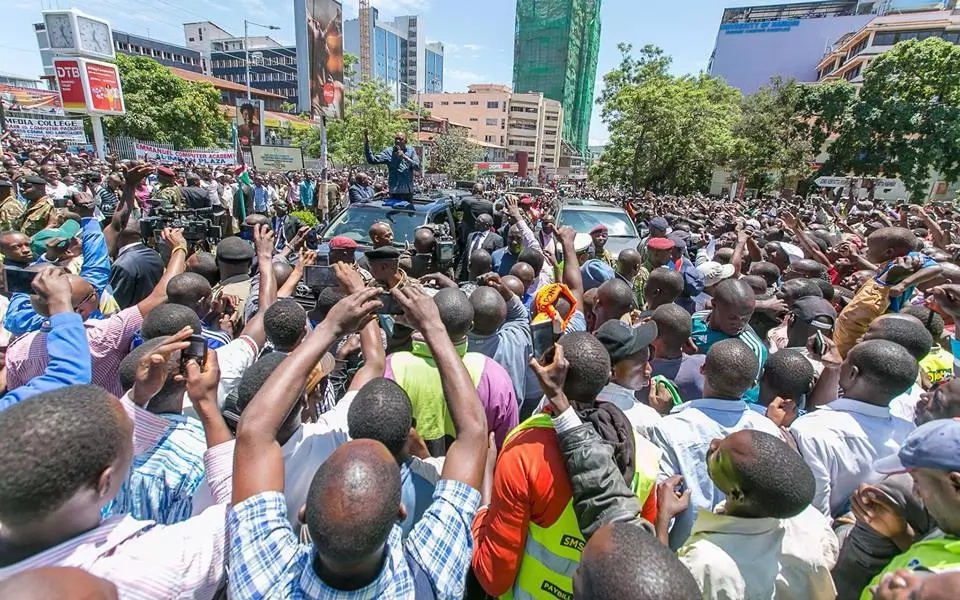 He also asked the youth to guard against being exploited by politicians to cause chaos. "Do not allow yourselves to be used by politicians who will dump you once they have achieved their political goals," he said.