2017 is approaching fast an political activities are hitting fever pitch.Many politicians are upping their games and using all the ways they can to push for their brand and reelection as well.
Governor Ali Hassan Joho of Mombasa is one of them and he's also been busy traversing the Country hunting for votes – most especially, for his party leader Raila Odinga.
But back at home, Joho has deployed some sexy girls to go around lobbying for him.
Trouble is, the manner of dressing on these girls has caused tongues to wag.
Dressed in yellow crop tops and black hot pants, the girls have lit up the internet with their scanty dressing style and daring nature.
One of the photos show them crouching next to a matatu with huge pro-Joho banners allover it and the other has them facing the camera with tops written J-O-H-O.
Critics have lashed out at Joho and his Government for the sexualization of politics.
Others have roundly attacked the girls on social media.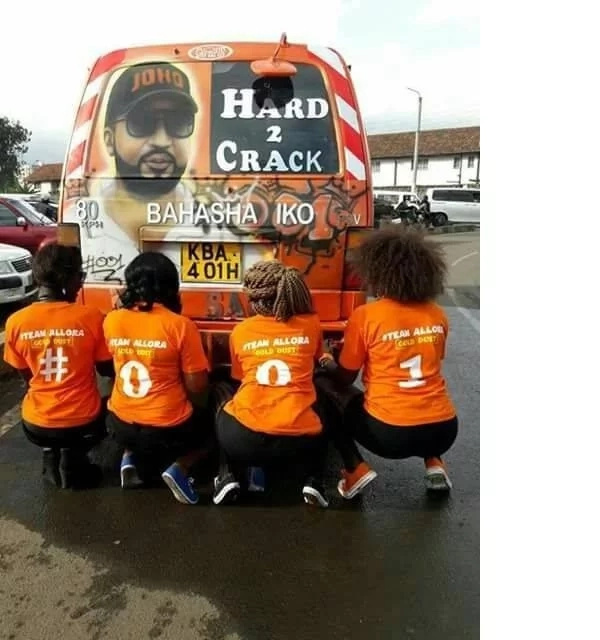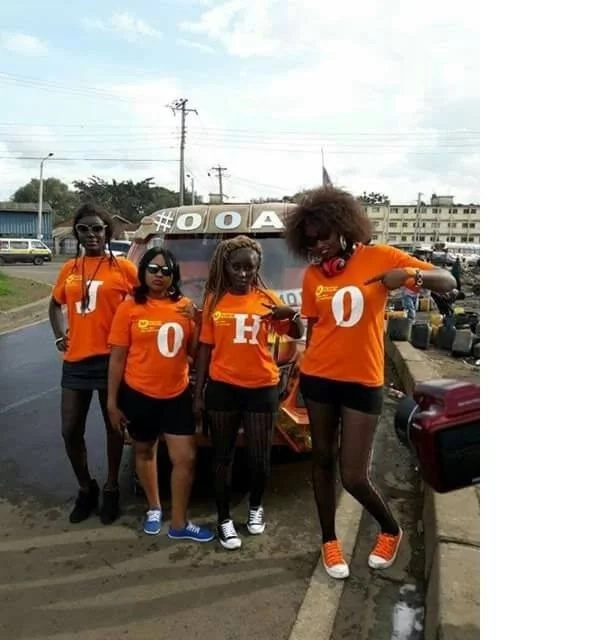 Hakin Athman: All are adults…they have right of choice of dressings n behaviour…
Judy Owiso: Lovely and beautiful gals,make sure governor number one is back at the helm
Joster Karea: They don't knw what they are doing. Stupid girls.
Alex Ochieng Onyango: Afadhali hawa wana nguo kuna wale wanafanya pole dance .Blame Jubilee and previous regimes for lack of employment.
Still, they hot as hell.